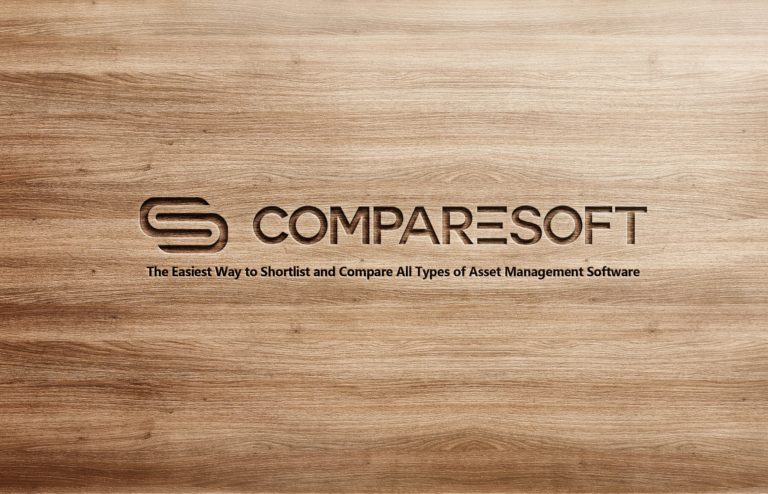 Terms of Service
Terms of Service
The term "Website" refers to Comparesoft.com and "Content" to the content within comparesoft.com. The terms "we" and "us" refers to Comparesoft Ltd. The website and contents belong to Comparesoft Ltd.
Comparesoft.com belongs to Comparesoft Limited which has registered address as 71-75 Shelton Street, Covent Garden, London WC2H 9JQ. Comparesoft Limited is registered as a limited company (Registration Number – 09757481) in England.
By using our Service, you are agreeing to these terms. Please read them carefully.
You agree that by using the site you represent that you are at least 18 years old and that you are legally able to enter into this agreement.
About Our Service
Comparesoft.com allows you to Shortlist and Compare Asset Management Software, Fixed Asset Management Software, IT Asset Management Software and Asset Tracking Software. (Here forth mentioned as different types of asset management software)
OUR SERVICE MAY ALLOW ASSET MANAGEMENT SOFTWARE COMPANIES ENROLLED WITH US TO CONTACT YOU VIA EMAIL OR TELEPHONE.
You will need to answer a number of questions in order to get your shortlist and comparison of different types of Asset Management Software.
Using Our Service
Using comparesoft.com does not allow you ownership of the content. All the information provided to you on our website and in our email is meant for your information only and is not a substitute for professional advice.
Any agreement that you may enter into with any third party as a result of any content on this website is solely between you and the third parties. comparesoft.com is not responsible in any way for any known and unknown, suspected and unsuspected, disclosed and undisclosed consequences of any relationship between you and any third parties due to content on comparesoft.com
Accuracy of Our Service
Whilst every reasonable commercial and technical care has been taken to ensure accuracy of our service. There may be some inaccuracies on comparesoft.com. We provide the service "as is".
Privacy
YOUR NAME, OFFICIAL EMAIL ADDRESS AND YOUR COMPANY NAME IS THE INFORMATION WE COLLECT FROM YOU.
We store all your data with Amazon Web Services as this website is hosted on Amazon Web Services.
We believe we have chosen best and secure services from Amazon Web Services, we simply cannot guarantee complete security of the data and information we collect from you. It is simply impossible to guarantee complete security.
THE DATA WE COLLECT MAY BE PASSED TO ASSET MANAGEMENT SOFTWARE COMPANIES THAT ARE ENROLLED WITH OUR SERVICE.
Cookies
Simply visiting our website you automatically tell us certain information. This includes information such as your IP address, when you visited, your computer's operating system, and the type of web browser that you are using. Our website automatically records this basic information about you.
We use the following cookies;
1. DoubleClick – It is Google's remarketing service. We sometimes use it to present relevant ads to you on other people's websites. These websites show advertising anyway. You can opt out of this service at https://www.google.com/settings/ads/onweb
2. Google Analytics – We use Google Analytics to help us make better website design and content decisions. No personally identifiable information is collected. Like many other websites, this website uses cookies. A cookie is a small text file stored on your web browser, which contains a string of information used to improve your website experience. No personally identifiable information is ever collected via cookies. Data is used to anonymously and in aggregate report on whether our website visitors find the information they are looking for, and to make better decisions about the content this website contains.
This website may use Google's "remarketing" service. This "remarketing" or "retargeting" data may be used to show you advertisements elsewhere on the Internet about products and services you might like, based on your prior visits to this website. You may be able to opt out of such "remarketing" or "retargeting" cookies used by Google to generate interest-based advertising by following the instructions on the Google advertising opt-out page. Your use of this website without opting out means that you understand and agree to data collection to provide you with interest-based advertising using Google's remarketing ads.
If you are using one of the common Internet web browsers, you can set up your browser to either let you know when you receive a cookie or to deny cookie access to your computer. Some cookies are required for certain parts of this website to work properly, for example all pages that require a login. Denying cookie access will mean you will have to log in again each time you want to view a new page.
We may also collect any data that you provide us by posting it at our website or by e-mail. You can always choose not to provide us with information.
We do not collect sensitive information about you except when you specifically knowingly provide it. In order to maintain the accuracy of our database, you can check, update or remove your personal details by contacting us. We hate spam as much as you do, and never send unsolicited emails to personal email addresses.
Limited Liability
Our liability to you is limited. To the maximum extent permitted by law, comparesoft.com and its affiliates are neither responsible nor liable to you for any damages of any kind (including, but not limited to, direct, indirect, incidental, consequential, special, exemplary, punitive or other damages, regardless of the foreseeability of those damages) arising out of or relating in any way to your use of the site, site-related services, or content or information contained within the site, and/or any hyperlinked website. This limitation shall apply regardless of whether the damages arise out of breach of contract, tort, or any other legal theory or form of action.