The UK's manufacturing industry is growing year on year, accounting for 45% of total UK exports. But, in order for manufacturers to reach the full potential of their operational growth, there are a number of factors that must be considered. These include controlling and reducing maintenance costs, improving the usable life of physical assets, streamlining workflow and maximising production efficiency. All of which are achievable through the adoption of an Enterprise Asset Management (EAM) solution.
In fact, EAM has already been adopted by a majority of the 81% of manufacturers who are ready to invest in new digital technology to boost their success within Industry 4.0. So, how exactly can EAM tools benefit manufacturers and their manufacturing teams?
Find the Best Enterprise Asset Management Software For Your Manufacturing Operations
What Type of Enterprise Assets Are You Looking To Manage?
Why EAM Tools Are Popular Among Manufacturing Organisations
EAM is an effective manufacturing maintenance software tool that gives plant owners, field technicians, and maintenance managers greater control over the performance of their expensive and complex assets. This allows for greater accountability and transparency of physical assets, making it possible to:
Reduce maintenance and operating costs
Track and monitor asset performance
Manage inventory procurement
Maximise equipment and machinery uptime
Decrease production downtime
Stay compliant with safety regulations
The advancement of digital technology used in business operations has enabled industries to increase the efficiency and productivity of their activities. Technologies such as Artificial Intelligence (AI), Internet of Things (IoT) and Software as a Service (SaaS) have all been key in pushing organisations into the fourth industrial revolution.
In terms of heavy machinery industries, such as construction and manufacturing, this technological advancement comes in the form of asset management and maintenance tools. In particular, Enterprise Asset Management Software.
As well as being utilised by larger manufacturing enterprises, EAM tools are also being adopted by SMEs. This is due to the affordability and easy-to-use functionality of modern SaaS options. In fact, the implementation of EAM by SMEs is predicted to grow at a higher rate than that of large enterprises between 2019-2024.
Although there are other software solutions that offer effective maintenance management of assets, such as a Computerised Maintenance Management System (CMMS), Enterprise Resource Planning (ERP) and even Asset Management (AMS), EAM provides a more robust solution for manufacturers and their heavy assets.
For example, not only does EAM provide the right functionality to enhance maintenance activities, but it also considers the life cycle of each asset. As opposed to AMS, which focuses more on getting the best value for money from assets, not just maintaining them.
4 Reasons Why Leading Manufacturing Teams Use Enterprise Asset Management Tools
1. Real-Time Condition-Monitoring of Manufacturing Assets
Over the last decade, major manufacturers across leading industries like automobiles, energy, defence and chemicals have moved from a product-oriented business model to a service-oriented business model. Rolls-Royce, for example, drives more than 50% of its aerospace revenue from services.
The supply chain requirements of a manufacturing services business typically are more real-time in comparison to a products business.
The service level agreements with end customers require manufacturing organisations to monitor their customers' assets in real-time. One of the fundamental reasons for real-time condition monitoring is assets cannot just be replaced or repaired based on asset age. Effective age (age based on conditions in which an asset resides) and chronological age (calendar age) of assets may vary vastly based on asset condition.
Research suggests age-based servicing is only applicable to about 20% of the total assets. Accordingly, services-based asset-intensive organisations monitor assets in real-time to deploy an on-time maintenance approach.
This approach is also supported by Thomas Kautzsch in his article titled 'German Manufacturing Is Leading a Digital Industrial Revolution' on Harvard Business Review. He suggests German machine operators are increasingly avoiding replacing parts too early or too late using real-time monitoring and improved analytics.
From a commercial perspective, real-time condition monitoring and analytics underpins service-based revenue models like pay-per-outcome, pay-per-in
2. Driving Consistent Multi-Site Asset Management
For most asset-intensive industries, there is always one plant or location that is better at asset management than others. In order to develop consistency across all the locations, leading manufacturing teams use benchmarking techniques to replicate identified asset management successes across all of their locations.
Typically, criticality analysis framework is used to identify benchmarking metrics for the following areas;
Safety and Environmental
Production Stoppage
Repair Expenses
Effect on Systems
Redundancy
Based on the benchmarking data and insight, companies frequently produce asset management recommendations (policies). Software tools are then used to monitor execution and consistency in adopting the asset management frameworks across all the identified locations.
3. Emphasise on Building Capabilities to Drive Connectivity Between Workers and Machines
The capability for machines to transmit data about themselves is continuously evolving.
Whilst machines connected with controllers always recorded data, it typically went into a black hole. The difference between the latest internet-enabled devices and real-time asset analytics is that data is now presented with a view to providing actionable insights.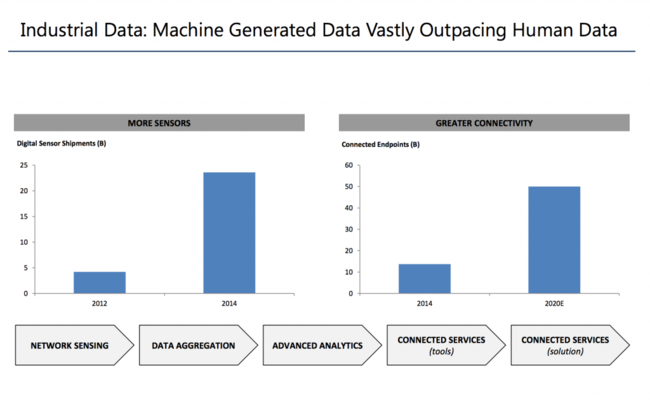 For example, Fusheng air compressors continuously produce reports about their operating status. Any deviation from the standard operating protocol sends an automatic alert (SMS or email) to designated maintenance engineers who can then arrange corrective measures.
By connecting people and equipment, data-driven decision making can be automated. Adoption of these new technologies offers leading manufacturers a competitive advantage.
4. Take a Design-Centric Approach to Address Maintenance Issues
With real-time asset analytics, leading manufacturing teams realise that up to 70% of the costs and 80% of the environmental impact of an asset can be influenced at its design stage.
Prominent manufacturers realise that taking a total asset value management view (as opposed to taking siloed views on design, production and maintenance of assets) positively influences their customer's experiences. This approach also converges closely with the shift to the services business model.
Accordingly, manufacturers use software tools to provide a common workflow between design, production and maintenance teams so that assets are repaired or replaced on-time. Not too early or not too late.
Who Uses EAM Within a Manufacturing Operation
With the advancement of cloud-based tools, mobile applications, and affordable software packages, EAM is quickly becoming a widely-adopted solution for SMEs. But, typically, enterprise asset management software is better utilised by larger enterprises requiring performance data from their heavy physical assets across multiple sites and locations.
As an example, a large manufacturing organisation that relies on the data gathered by its EAM systems is General Motors (GM). GM is one of the most globally-known vehicle manufacturers in the world, with over 140 locations worldwide and more than 40 million assets. Through tools such as RFID tracking, they are able to track each one of their assets and collect accurate performance data. Effectively building a data repository of the condition, location, and life expectancy of each asset.
Along with tools that benefit SME users, such as maintenance control and asset management, large enterprises will require more functionality. This helps to contribute further to business strategies while also tracking KPIs that relate directly to asset performance.
The need to collect detailed performance data is where an EAM system outperforms a more maintenance-focused tool such as CMMS. And, it's within these larger manufacturing organisations that EAM software really shows its versatility, by offering features and access to multiple employees across various departments. Manufacturing job roles that benefit from access to an EAM system include:
Manufacturing Plant Managers
Being responsible for all machinery that is involved in the manufacturing process, plant owners need access to a large amount of data. This includes KPIs, asset performance, maintenance schedules and safety codes. With access to an EAM system, all of this data is available to them in real time.
Maintenance Managers
By accessing a centralised EAM system, maintenance managers can build preventive maintenance schedules for all mission-critical machinery. They can also gain an overview of all scheduled services and compliance checks to make sure equipment complies with industry regulations. Thus avoid costly fines and penalties that can range from £3000-£10000 per incident.
Inventory Managers
Like the RFID asset tracking technology installed at General Motors, manufacturers can track each spare part in their inventory and build an accurate data repository. An inventory manager can then see what equipment and parts are in stock or what parts need to be ordered to make sure they're ready for use in the next maintenance cycle. They're also able to build automated inventory procurement functions through trigger-based actions such as condition and age.
Machine Operators, Engineers, and Technicians
Before their tasks, operators and engineers can access the plant's EAM system and gain information regarding equipment and word order management. Here, they can check the current work order status and even access important training material. They can also see who has operated a machine before them, in case they need to report a fault.
On-site and Field Workers
With real-time access, technicians are able to view valuable data such as machine manuals and spare part inventory. Therefore, when it comes to repairing or servicing equipment, they'll know every detail about each asset without having to contact the plant owner. This data can also be accessed by field service technicians who're attended to infrastructure with the use of mobile devices.
Other notable users of an EAM system throughout a large manufacturing enterprise include accountancy teams, reliability managers, facility managers, and safety supervisors.
Addressing Common Asset-Related Challenges Faced by Manufacturers
Without the use of maintenance and management software to produce a holistic view of the company's entire fixed asset repository, a manufacturer's operational productivity can begin to suffer. There are three typical challenges that are common within the manufacturing industry today. They are:
Expensive Reactive Maintenace Costs
A reactive maintenance approach may seem like a feasible and cheaper solution, especially while the equipment is still in working condition. But, problems will start to appear when machines and other valuable equipment begin to break down and falter.
Among challenges such as the shorter usable life of assets and safety concerns, reactive maintenance can be damaging to a manufacturer's bottom line in a number of ways. For example, through experiencing unplanned downtime of a machine that is critical for production, operations will be delayed, reputations will be damaged and revenue will be impacted.
An alternative approach that is achieved through collecting asset life cycle data and storing it in a centralised EAM system, is preventive maintenance. This is the process of regularly servicing equipment to reduce the likelihood of failure. This type of maintenance is built by maintenance managers and performed while equipment is still in working order, effectively reducing machine downtime by 30%-50%.
Unplanned Downtime of Production-Critical Equipment
The downtime of equipment can wreak havoc on a company's ability to manufacture goods and create revenue. In fact, in 2016 alone, US manufacturers faced a loss of up to $260,000 per hour through unplanned downtime. While another study found that a company's ageing equipment was the leading cause of unplanned downtime incidents in the workplace. Downtime becomes an issue for manufacturers when assets are left unchecked and unserviced. Without collecting the right performance data throughout an asset's life cycle, from procurement to disposal, businesses run the risk of operating in a reactive maintenance approach. Effectively increasing the risk of downtime and unavailability of essential machines.

Poor Inventory and Spare Parts Management
The procurement of inventory is an important factor in keeping machines in optimal working condition. Therefore, it's important that there is an effective and automated inventory procurement plan in place. Without a plan for the acquisition of spare parts, the cost of inventory can begin to rise and eventually become unmanageable. This is especially true if you're tracking inventory spending on formats such as spreadsheets. By not keeping track of inventory and underestimating the spare parts needed for maintenance, problems can occur.
For instance, if you're working within a reactive maintenance approach, the repair time for a faulty machine will be delayed if the right spare part isn't in stock. This then puts the repair process back and ultimately incurs more unplanned costly downtime.
Use Our Enterprise Asset Management Software Finder to Identify the Best Tool For You
What Type of Enterprise Assets Are You Looking To Manage?
Typical EAM Features Designed For Manufacturing Teams
Utilising maintenance management with EAM software is essential for manufacturers looking to reach their maximum production potential. But, to demonstrate its robust approach and to set it apart from solutions such as CMMS and EPR, there are many other valuable functions. Such as:
Maintenance Management
Primarily, an EAM solution is implemented into a manufacturer's production line with maintenance management in mind. The ability to take control of and better manage the maintenance activities of mission-critical machinery and equipment has many benefits, including:
Reducing unplanned equipment downtime that affects production output through preventive maintenance schedules
Increasing the reliability and uptime of machinery by performing regular and scheduled maintenance checks
Controlling spending by investing in regular maintenance checks and avoiding a reactive approach
Asset Management and Tracking
The ability to track and manage physical assets across multiple locations is an essential part of enterprise asset management. By using various technologies, managers are able to:
Track the entire life cycle of all manufacturing assets from acquisition, through operations and maintenance, to disposal
Calculate an accurate Return on Investment (ROI) for each asset to help with future procurement decisions
Track equipment and spare parts in real-time with technology such as RFID, Bluetooth, GPS, and Barcode
Inventory Management
Manufacturers can benefit from both cost and time efficiency by utilising inventory management. Whether it is being conducted by an SME owner or an inventory manager, the benefits of managing inventory include:
Making sure the right spare parts and quantities are available to carry out repairs and support spikes in production
Being able to automate the procurement process and streamline inventory purchases
Keeping a record of delivery times, vendor payments and receipts
Work Order Management
As maintenance functions are carried out on machines and equipment, managers will require each detail to be recorded. This helps to communicate important data between operators and technicians. This is where effective work order management can be utilised. The functionality of work order management allows managers to:
Track and manage formal work requests in the form of general work orders, modern maintenance, and inspections
Maximise workforce production by tracking work requests, labour, planning and scheduling
Safety and Compliance
An important part of any manufacturing plant is to ensure safety throughout the workplace. Safety operations are usually carried out by safety supervisors or maintenance managers. Their job is to make sure equipment is in correct working order and compliant with industry regulations. The safety and compliance functions of an EAM system allows manufacturers to:
Schedule regular equipment service and safety checks to avoid fines and penalties for a breach of compliance
Provide operators and technicians with access to the right safety documentation for each machine
How to Find the Best EAM for Manufacturing
To maximise and extend the useful life of manufacturing equipment, reduce maintenance expenditures, gain greater control of inventory, and achieve a complete holistic view of assets across your manufacturing processes, you need Enterprise Asset Management Software. Regardless of your role in production or how big your operations are, you need to manage your mission-critical assets. Thanks to cloud-based solutions and SaaS options, EAM for manufacturing is more popular than ever among SMEs and large enterprises.