In its purest form, property asset management is the maintenance and upkeep of business buildings and facilities. Effective property management can help streamline operating costs and even increase efficiencies.
But how does it differ from regular asset management, and what role does a property asset manager play?
What Is Property Asset Management?
The process of property asset management relates to the physical assets that support day-to-day business operations.
Those assets can be split into two categories; immovable and movable assets:
Immovable assets can include industrial, retail and office units and outside space.  As well as utilities (such as power, water and sewerage), lighting, elevators, and fire alarms.
Movable assets refer to any asset that isn't attached to an immovable asset. This could include machinery and equipment, vehicles, printers, photocopiers, IT equipment, employee uniforms, and signage.
Property asset management mainly involves tracking and monitoring the financial value of assets to record their appreciation or depreciation over time.
It covers utility management, lease management, preventative and reactive maintenance activities, workspace management, security management, and cleaning.
Visitor tracking and management is also a vital part of the process, which is crucial for keeping business premises and facilities safe and secure.
Improve Your Property Management With Asset Management Software
What Type of Assets Are You Looking to Manage?
How Does Property Asset Management Differ From Regular Management?
Asset management generally refers to the tracking and monitoring of company assets to realise their value. Including those that are both tangible and intangible.
For example, machinery and equipment, IT hardware and infrastructure, fleet assets, or digital assets.
The purpose of asset management software is to maximise return and get the most value out of a business's assets.
Whereas, Property asset management is more fixed on optimizing operating costs while meeting the needs of employees and their workspaces.
What Is the Role of a Property Manager?
A property asset manager is responsible for all the assets relating to a building and its facilities. They aim to make those assets deliver value in line with a company's core business goals while helping to provide suitable working environments for employees.
This role can also be referred to as facilities manager, property manager, asset manager, estates manager, or buildings manager. The different titles reflect how the scope of the job role can vary from business to business.
Typically, a property asset manager will keep an accurate register of all property-related assets that need to be maintained or replaced. That means collecting essential data (asset name, type, financials) and monitoring the performance of those assets throughout their asset life cycle.
A property asset manager also needs to plan asset maintenance works and may be accountable for building services such as security, parking, and cleaning.
The job role may also include carrying out asset risk assessments, analysis, and reporting. Typical roles include:
Maintain Fixed Asset Register
Property asset Managers and financial accountants require a central repository where they can get an accurate and up-to-date view of all the fixed assets that they own. This is required for financial reasons as the companies are required to know the total value of their fixed assets.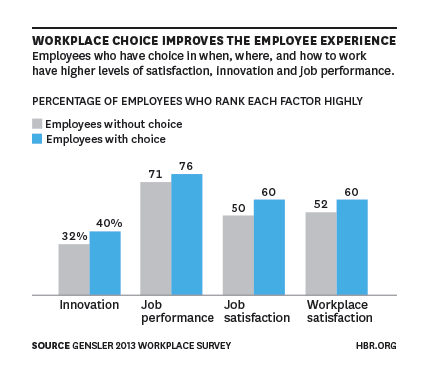 Knowing the exact status of the assets you own also aids in confident decision-making. Audit and Compliance-related situations can be easier to deal with, as the audit trail feature of most asset management tools will help you to track all the activities related to your fixed assets.
Calculate Appreciation and Depreciation of Fixed Assets
Companies are required to declare the total value of their assets on their balance sheet. This requires them to calculate an accurate value of their assets from procurement to disposal. Using the right tool, companies can use different appreciation and depreciation methods. The most common depreciation methods are straight line and double-declining balance.
Finance Managers are required to follow a standard to record and report the value of their assets. GAAP (Generally Accepted Accounting Principles), IFRS (International Financial Reporting Standards), BSI (British Standards Institution) are some of the well-known accounting standards which are supported by most building management software.
Building Maintenance and Management
Maintenance costs can be as much as 5 to 7% of the overall costs of a property, so most companies track all aspects of building maintenance using the maintenance features of their facilities management product. Organisations can plan maintenance and respond to reactive maintenance tasks effectively using CMMS features.
Assignment of jobs, work orders, engineer schedules, ordering replacement parts and maintenance reports are some of the most common reasons why facilities managers use maintenance features.
Well-maintained buildings typically extend their life by 10 to 20% and also attract better occupancy rates. Quite often, external maintenance teams are contracted to maintain office buildings that are likely to update your software or use their own.
What Are the Benefits of Property Asset Management?
In business, properties can make up between 5 to 20% of overall fixed asset costs. Effective property asset management can help a business to pinpoint inefficiencies.
It can also identify opportunities that will positively affect finances and lead to a well-run, efficient workplace.
Specifically, the benefits of property asset management can include:
Accurate asset tracking and record-keeping
Detailed asset performance monitoring
Work and servicing history
Workspace optimisation
A better understanding of operating costs
How Can Property Asset Management Enhance Business?
Asset management software can help make the process of property asset management more manageable and less time-consuming by automating and simplifying a number of processes.
It can also be cost-effective in the long run and cheaper than hiring a team of people to manage facilities.
An effective asset management solution can give a holistic view of all facilities and assets. This is especially useful for property asset managers who are responsible for multiple sites across the country or globally. Or for businesses with hundreds (or thousands) of assets to keep track of.
Such software may incorporate modules for scheduling preventative and reactive maintenance, managing work order requests, self-service requests, and reporting.
Some solutions may also cover space management, move management, and occupancy management for different work areas and floor plans.
Modern solutions are also web-based and mobile-friendly, which allow property asset managers to be more responsive and able to work unrestricted anywhere on or off-site.
Use Our Asset Management Software Finder to Identify the Best Tool For You
What Type of Assets Are You Looking to Manage?