Applications of GIS
GIS offers unique capabilities to manage underground and over-ground assets. Coupled with Barcoding and/or RFID asset tracking technologies – location and conditional mapping of assets adds significant value to fixed asset management.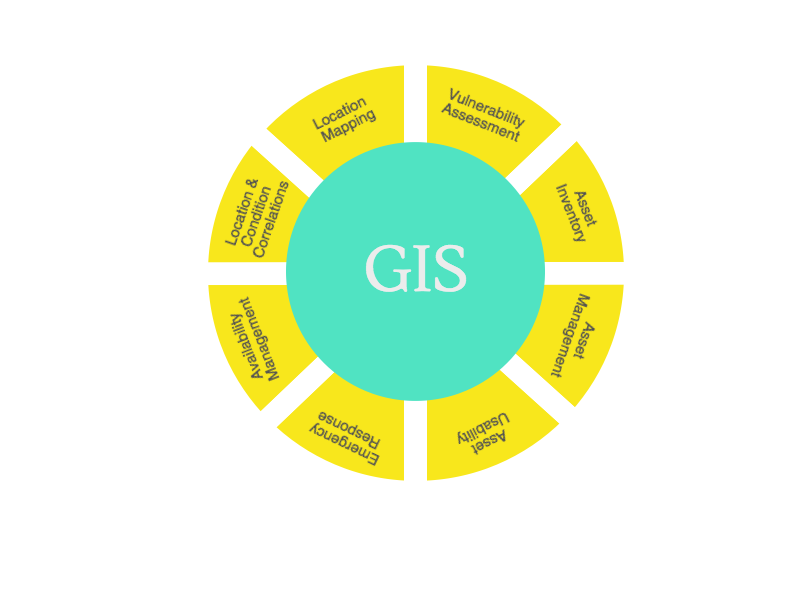 Due to these capabilities, GIS is widely used in;
Infrastructure Industries – Example use; Mapping traffic and road conditions to reduce accidents
Facilities Management – Example use; keeping facilities data updated with geographic conditions
Utilities – Example use; Mapping soil conditions for laying out water pipes
Energy Management – Example use; Geologic conditions for feasibility studies
Agriculture – Example use; Farming conditions and produce based on soil data
Natural Disaster Management – Example use; Layout precautionary measures based on flood risk
Local Governments – Example use; Mapping public assets like libraries, hospitals and schools on local map
GIS Adoption and Challenges
There are a number of options to implement GIS right from using UTI data on Spreadsheets to using Google Earth and Commercial options like ESRI and Hexagongeospatial.
GIS is a niche area – Good talent in this area tends to be complex industries like oil and gas or utilities. The availability of talent for other industries is one of the main constraints in leveraging GIS systems. Also, implementing GIS systems involve investment decisions as the systems are not exactly cheap.