Updated: May 2021, August 2021, January 2022
Properties or fixed assets contribute about 15% to the overall costs for most companies. The traditional thinking for buying a property asset management software was to calculate asset appreciation and maintain an accurate fixed asset register. The reasons for buying a property or a facility management system were mainly to move away from manual paper-based or spreadsheet-based methods. Over the last five-to-seven years, facilities have become no longer viewed just as financial assets or a place for the workforce to work. It is becoming an intrinsic part of improving productivity and employee engagement.
For example, a Sept 2018 article by Jeanne Meister concludes that the number one office perk is natural light. Yes, that's true—people care more about natural light than office cafeterias, fitness centres and even childcare. 47% of the people surveyed suggest that the absence of natural light in their office building makes them feel tired. Employees believe that natural light is necessary to improve not only office productivity but also their overall well-being. Those windows and glass exteriors on your office buildings that we all thought were there for aesthetic reasons have a deeper impact on our productivity. For some of the bigger companies, even a small increase in productivity has a decent impact. If your company has an annual payroll of £50 million, a 3% increase in productivity could translate into savings of £1.5 million.
The British Council of Offices (BCO) conducted some research to discover that 24% of the surveyed workforce found office space to have an influence on their job satisfaction. Another piece of research done by Diane Hoskins suggests that employees who are able to control their work-spaces have a better overall workplace satisfaction. Innovation, Job Performance, Job Satisfaction and Workplace Satisfaction all scored higher when employees were in control of their space.
Maintain Fixed Asset Register
Facilities Managers and Financial Accountants require a central repository where they can get an accurate and up-to-date view of all the fixed assets that they own. This is required for financial reasons as the companies are required to know the total value of their fixed assets.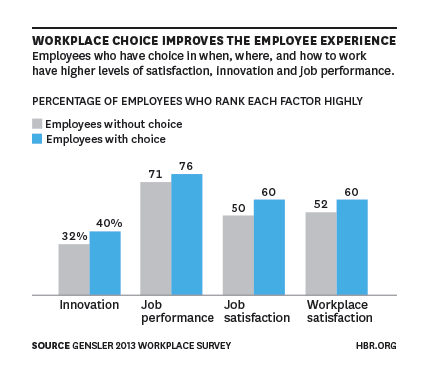 Knowing the exact status of the assets you own also aids confident decision making. Audit- and Compliance-related situations can be easier to deal with, as the audit trail feature of most asset management tools will help you to track all the activities related to your fixed assets.
Calculate Appreciation and Depreciation of Fixed Assets
Companies are required to declare the total value of their assets on their balance sheet. This requires them to calculate an accurate value of their assets from procurement to disposal. Using a facilities management software, companies can use different appreciation and depreciation methods. The most common depreciation methods are straight line and double-declining balance.
Finance Managers are required to follow a standard to record and report the value of their assets. GAAP (Generally Accepted Accounting Principles), IFRS (International Financial Reporting Standards), BSI (British Standards Institution) are some of the well-known accounting standards which are supported by most building management software.
Building Maintenance and Management, also known as Computerised Maintenance Management System (CMMS)
Maintenance costs can be as much as 5 to 7% of the overall costs of the facilities, so most companies track all aspects of building maintenance using the maintenance features of their facilities management product. Organisations can plan planned maintenance and respond to reactive maintenance tasks effectively using CMMS features. Assignment of jobs, work orders, engineer schedules, ordering replacement parts and maintenance reports are some of the most common reasons why facilities managers use maintenance features. Well-maintained buildings typically extend their life by 10 to 20% and also attract better occupancy rates. Quite often, external maintenance teams are contracted to maintain office buildings that are likely to update your software or use their own.
Facilities Service Management
Popular with organisations that lease their facilities or organisations that have multiple buildings across different locations, Facilities Service Management offers a systematic approach to logging service requests (also known as tickets or incidents) and follow through to resolution. For example, if an air conditioner in a meeting room in the building called 'Imex' is not working then the tenant or office manager can log an incident about the AC repair. Service level agreements, the average time to resolution, and service requests by building are some of the popular reports which can help facilities managers to know more about their buildings.
Modern Applications of Property Management Software
Modern property and facilities management systems focus on physical and fixed assets as well as human assets.
Workplace Layout
This is aimed at offering planning, visibility and flexibility in managing your workspace layout. The Health and Safety Council (a UK Government Body) has defined rules on seating and workplace layouts, whilst workplace seating and layout needs to be compliant with the HSE rules.
Most organisations leverage the layout management features with enhanced productivity of their workforce. Location, Enclosure, Exposure, Technology, Temporality, Perspective and Usable Size are the key parameters to consider as you think about your workspace layout. UK-based companies like TicketMaster, AutoTrader, and McLaren have invested considerably in their workplace layouts to provide a productivity-enhancing workplace for their employees.
Security Management
Physical security of buildings is managing the location of security cameras, entry and exit location, deliveries and security personnel. Most property asset management tools provide basic features to manage physical security; some specialist tools also provide integration to building information systems like smoke alarms, ventilators, lifts and operational equipment.
Energy Management
Energy accounts for about 40% of the total running costs of a building. Tweaking how energy is used based on occupancy patterns is an important feature for most facilities managers. From small elements like occupancy-based lighting and heating control to how the facilities are designed to leverage available natural resources, energy management features tend to be provided as add-on modules.
Smart Buildings
In many ways, smart buildings are a solution to building energy management. Currently, 30% of overall building energy is wasted which means companies are paying 30% more than they should be. The fundamental idea of a smart building is to connect your equipment, alarms, sensors, thermostats, and lighting systems to an IT Network which can be automatically controlled based on pre-set protocols and thresholds. A modern property management software will be able to access the cloud which gathers data from your alarms, sensors, etc and provides you with operational information about your building.
Visitor Management and Tracking
This allows organisations to design ID batches, print them, provide access to (relevant or all parts) of the facilities and track the movement of all occupants.