To ensure asset availability, safety, and reliability, routine maintenance is required. Whether planned, reactive, or preventive, an asset maintenance strategy can mean the difference between a productive operation and a costly one.
In some cases, building an asset maintenance strategy takes time and money. But, keep in mind that asset failure can cost a business 10 times more than it does to implement a working maintenance plan.
Sandwiched between procurement and disposal, maintenance and operation is the longest stage of the asset life cycle. Deploying a successful maintenance plan can be a complex process. But when coupled with an asset management system, you'll soon notice greater efficiency when it comes to maintaining your assets.
Why Leading Businesses Focus on Asset Maintenance
If you're overspending on asset management tasks, there are typically three root causes; emergency repairs, downtime, and replacing assets. These issues are common, with 82% of companies experiencing unplanned downtime at least once every three years.
The best way to overcome spiralling costs is to develop a successful asset maintenance plan. Although spreadsheets can be used to monitor and manage maintenance, with 52% of facility managers doing so, your asset maintenance is only likely to be successful when using sophisticated asset and maintenance management tools. These tools also help to:
Slow asset depreciation
Prolong the life of ageing assets
Reduce emergency repairs and breakdowns
Increase asset performance and reliability
Improve workplace health and safety
Image Source: https://www.maintworld.com/
Asset Maintenance Is Interlinked With Asset Integrity
Asset integrity is important for making sure equipment, machinery, and other assets are operational for their intended period of life. Doing so means fewer replacements and less money spent on repairs. To achieve this there are several activities that you must have in place, one of which is a maintenance plan.
Asset maintenance allows companies to perform safety checks, inspections, services, and testing. Each activity is crucial for the process of asset integrity management (AIM).
3 Signs You Need an Asset Maintenance Strategy
Ultimately, there are three key reasons for implementing an asset maintenance plan:
1. You're Spending Too Much on Repairs
Without regular servicing and inspection, assets will deteriorate. This impacts their performance and overall output. With gradual wear and tear, comes the need to repair an asset to restore it to its optimal working condition.
2. You're Experiencing Unplanned Downtime
Planned downtime can be a good thing. It allows engineers to upgrade machines and replace worn down parts. However, unplanned downtime is a different story.
Unplanned downtime occurs when assets unexpectedly break down. Not only does this mean a halt to production, but it also requires emergency repairs. Something that isn't always in the budget. In 2005, the automotive industry lost $22,000 every minute due to unplanned downtime.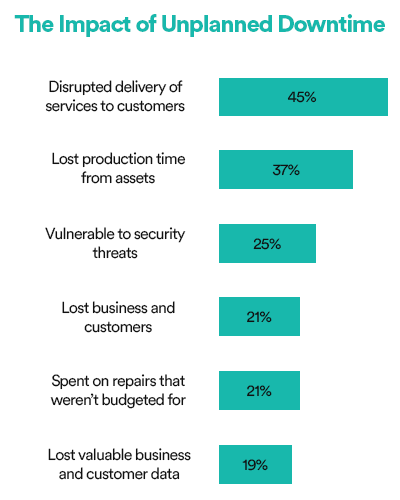 3. The Rate of Ageing Assets Is increasing
Disposal and renewal is the final stage of an asset's life cycle. This means that once an asset has served its purpose or is too costly to repair, it is replaced.
Although the ageing process is natural, the rate at which an asset ages shouldn't impact its integrity. If asset integrity is decreasing, it's time to consider a working maintenance plan.
Taking a Data-Driven Approach to Building a Successful Maintenance Plan
Having access to the right asset data enables you to analyse your asset performance and conditions. Whether it's written on notepads, on whiteboards, or stored on spreadsheets. This is where Asset Management Software shines. It gives you the capabilities to input, share, and edit data in one place. Essentially building a centralised asset register.
Collected within an asset register is the data needed to unlock a successful asset maintenance plan.
Asset Identification
The key element of an asset register is identifying the assets in a workplace. As well as knowing how much of something you have in stock. This can include anything from buildings to coffee machines. Each asset can be categorised depending on its importance to your operations.
Real-Time Asset Location
With asset tagging and tracking tools, you can view an asset's real-time location. Not only does this help prevent loss and theft, but it also increases asset visibility. Knowing at which site and where an asset is located lets technicians know where to go to carry out their maintenance tasks.
Know the Condition of an Asset
Knowing the condition of your machinery and equipment helps determine how an asset is performing, when it needs repairing, and when it will most likely fail. All of which are key to building a maintenance plan unique to each asset.
Know the Total Cost of Ownership
An asset's total cost of ownership (TCO) is calculated by subtracting the salvage/remaining value by the total cost of purchase and operation. When determining TCO, you should consider factors such as:
Purchase price
Running costs
Spare parts
Repair costs
Depreciation
This is important data to have, as it can validate your decision to either dispose of or replace an asset at the end of its useful life.
5 Steps to Set up a Working Asset Maintenance Plan
1. Highlight the Asset
Having an asset register gives you extensive access to valuable data. This makes it easy for you to find and identify assets that require regular maintenance. This data will help you locate assets and identify how they're being used. As well as knowing when they were purchased and how much they cost to run.
2. Analyse an Asset's Condition
Once an asset has been chosen, you need to know what condition it is in. How much wear and tear has it incurred? How many operational cycles has it performed? And how many services and repairs have been performed? This information should also be included in your team's maintenance reports.
By analysing the condition of an asset you can understand its current stage in the asset life cycle. As well as identify the type of maintenance required to extend its period of optimal working performance.
3. Identify Its Purpose
An asset's intended purpose should be visible at all times. This enables more focused decision-making among maintenance teams. It also lets them know how important an asset is to your operations. Meaning they're aware of any potential impacts when an asset is temporarily disabled.
This data is integral when building your asset maintenance plan. You should know how long the maintenance will take and if it will be performed out of operating hours. As well as how costly downtime will be.
4. Choose a Maintenance Strategy
Typically, there are three definitive maintenance strategies to choose from. These are reactive maintenance, preventive/preventative maintenance, and predictive maintenance.
Choosing which strategy is best for your asset maintenance plan depends on multiple factors. These can include budgets, qualified staff, and asset type.
You can also choose to edit a maintenance strategy and focus on specific elements. For instance, if you choose a preventive maintenance plan, there are different types to consider. These include time-based, usage-based, and failure-finding maintenance.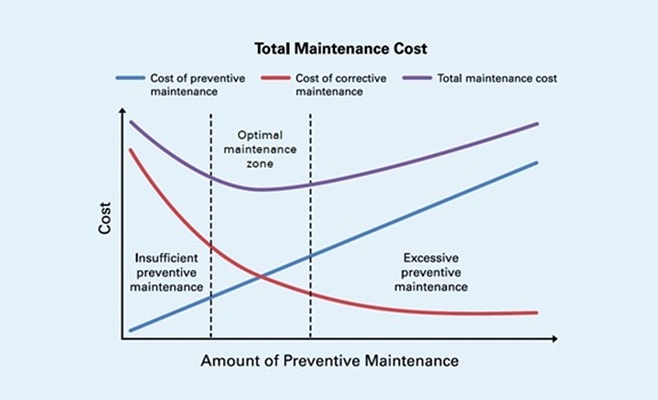 As well as having the right data to formulate a maintenance plan, you also need:
A clear set of tasks and instructions to carry out the maintenance
In-house engineers or external contractors
Available spare parts
A clear time frame for asset downtime
5. Monitor Asset performance
Once a maintenance strategy is in place, it's important to monitor your asset's performance. By doing so, you'll get a clear indication of how your plan is working. Performance can be measured by comparing the condition of an asset after a set number of intervals. As well as comparing the costs incurred when it comes to breakdowns and repairs.
Find the UK's Best Asset Management Software to Help Improve Your Maintenance Planning